You can purchase card packs with Gold that you have earned as reward for achievements, daily missions, or winning games.
How to purchase packs with Gold
On the main UI screen, click the Shop Icon.

Then, on the Shop screen:
Click the "Packs" tab
Click the 1 pack (10 Gold)
Click "Buy"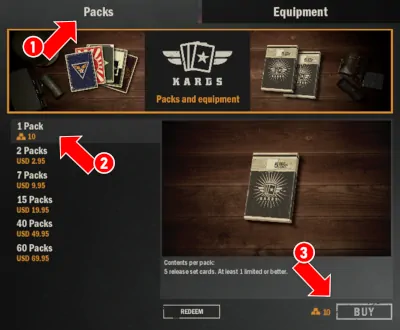 You need to have a minimum of 10 Gold available on your Kards account to purchase this offer.
Once the purchase has been successfully completed, 10 Gold will be removed from your account, one pack of cards will be added, and a notification will pop up.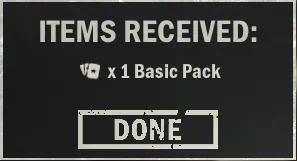 Now, the pack of decks is ready for you to open!